EDx - (Electronic Data Exchange)- M2M Product Solutions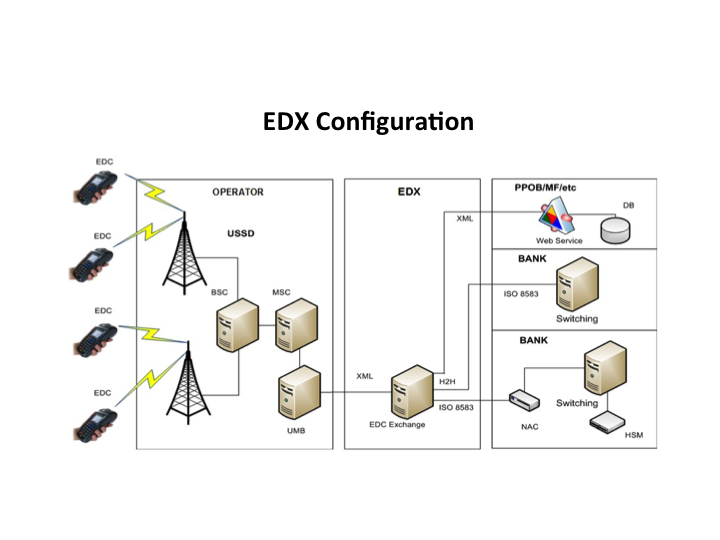 *Based on the challenges, we craft an innovative system using a more reliable communication channel, USSD, to organize transactions from terminal to host and host to terminal in realtime mode.
*Electronic Data Exchange (EDX) is a gateway application specifically built to manage transaction over USSD channel.
*EDX is a smart platform for data exchange transaction through USSD channel, with this platform can do download, broadcast and interactive machine to machine in real time, secure and reliable way.
*EDX is continuously developed from years of researches and experiences of on-going implementation supports for clients